Have you been putting off small maintenance jobs around the house? With minimized commutes and kids schooling from home at this time in our current world situation, many homeowners are finding that now is the right time to complete a few "honey-do's", and possibly turn some of those chores into learning opportunities for the kids.
One item that will help you breathe easier and make your home more efficient (thus saving you money) is changing out your furnace filters! Now is the perfect time to address the air flow in your home. It only takes a few minutes to change your filter to get a little more fresh air, even indoors!
First, how often should you change your furnace filter? The answer depends on your filter size and the conditions in your home. You may need to change your filter more often than your neighbors if you have pets or asthma. Generally speaking, filters that are 1″ thick need to be changed more often than 4″ filters. If you do a little online research, you'll find a variety of answers, anywhere from 90 days to 6 months. Take a peek at the filter: If it's gray and covered in dust, it's time to replace it. Suffer from allergies? You will want to change your filter more often.
So, what are the steps to changing your filters?
Determine the size of your furnace filter
In Texas, you will likely find your furnace filter(s) in the attic. This particular home is a 2-story home with 2 units, thus 2 filters and in this case, 2 different filter sizes.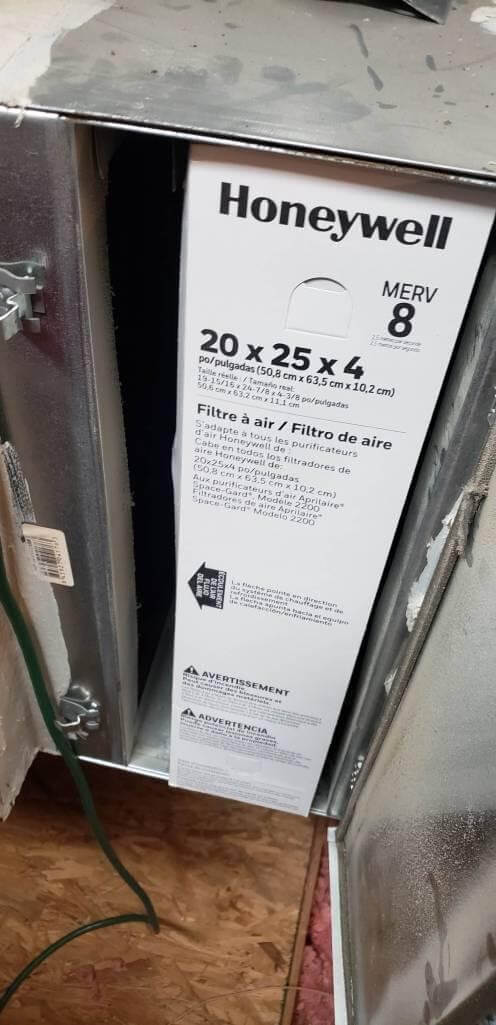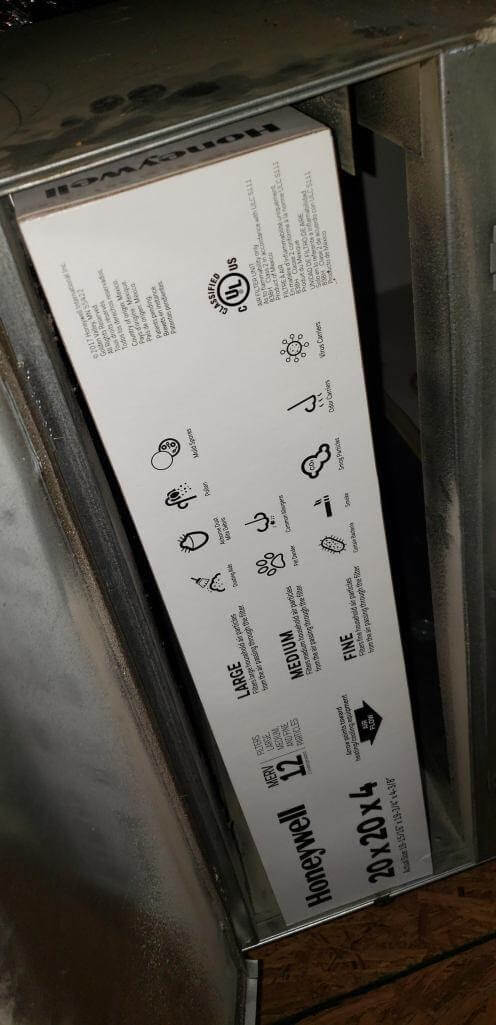 Next, purchase the appropriate filter size(s) for your home. To keep up social distancing at this time, filters can easily be ordered online for delivery, or for pick-up, depending on where you're ordering from.
Once you have your filters in hand, the rest is easy! Follow these simple steps:
Turn off your system.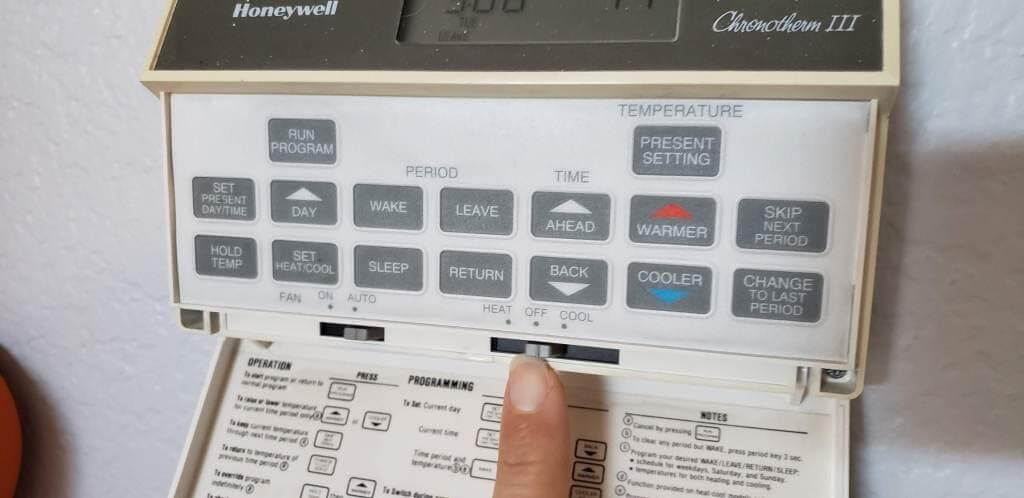 Remove the old filter by sliding it out, making note of which direction the air flows.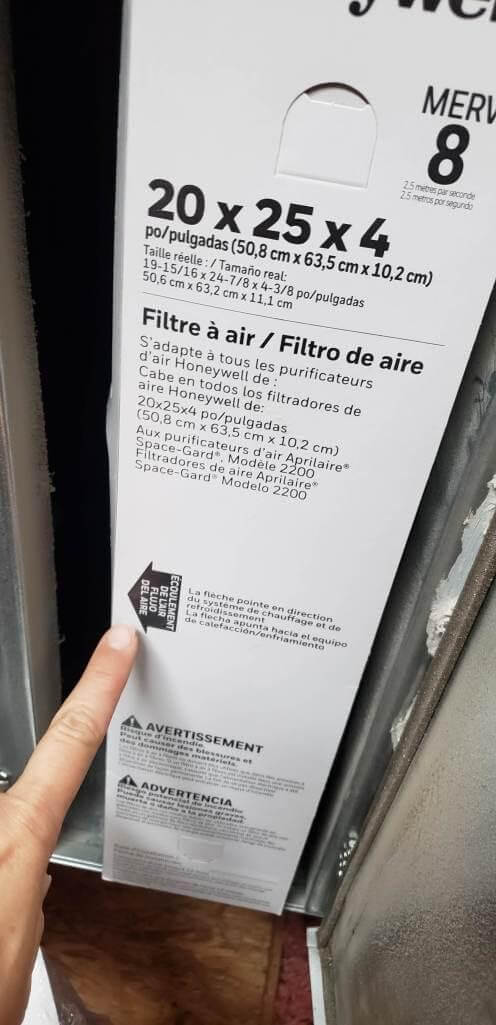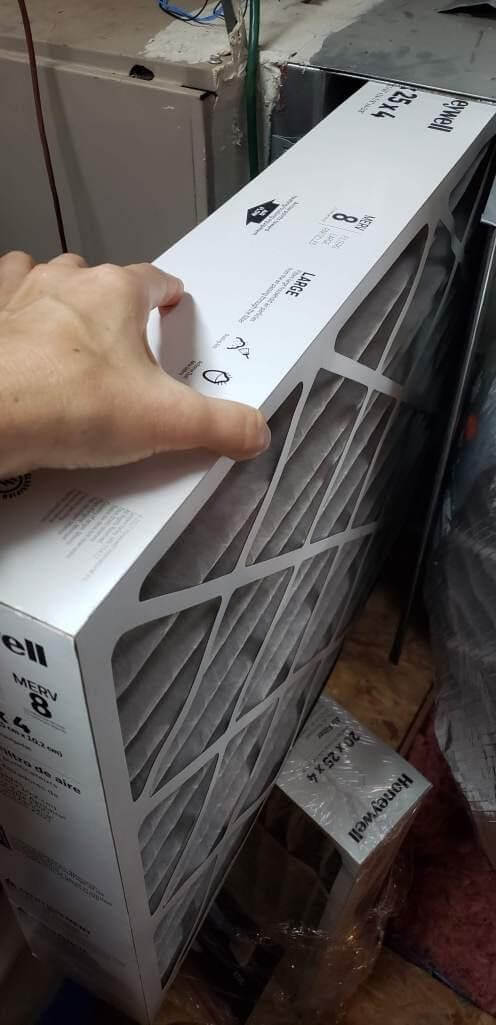 New Filter vs Old Filter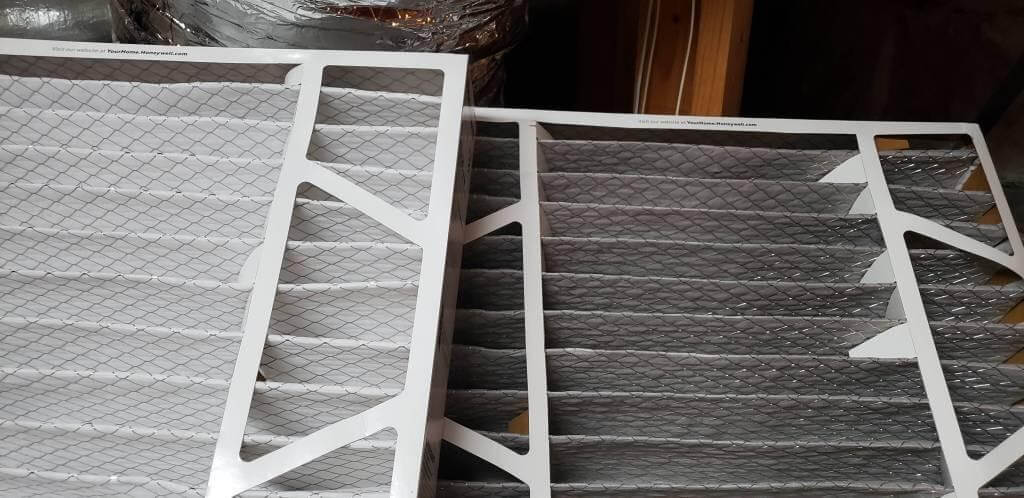 Here is a comparison of the new and old filters side by side to see the difference. These are being replaced at 6 months.
Slide the new filter in place & close the compartment.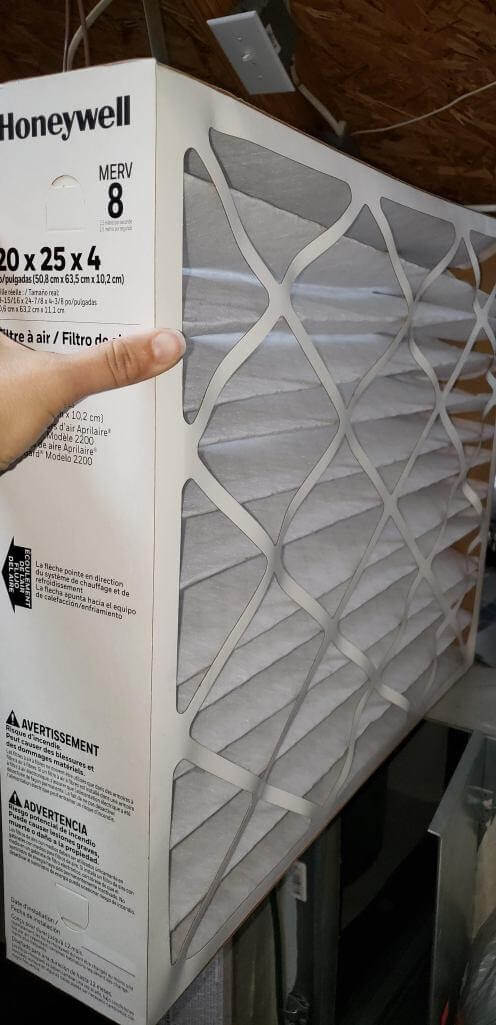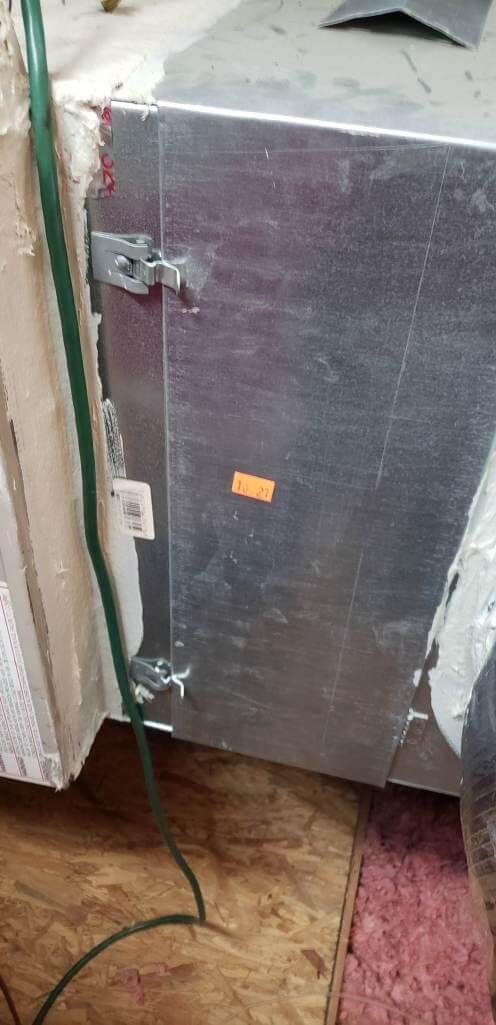 Repeat process for second filter.
Return furnace to "on" position.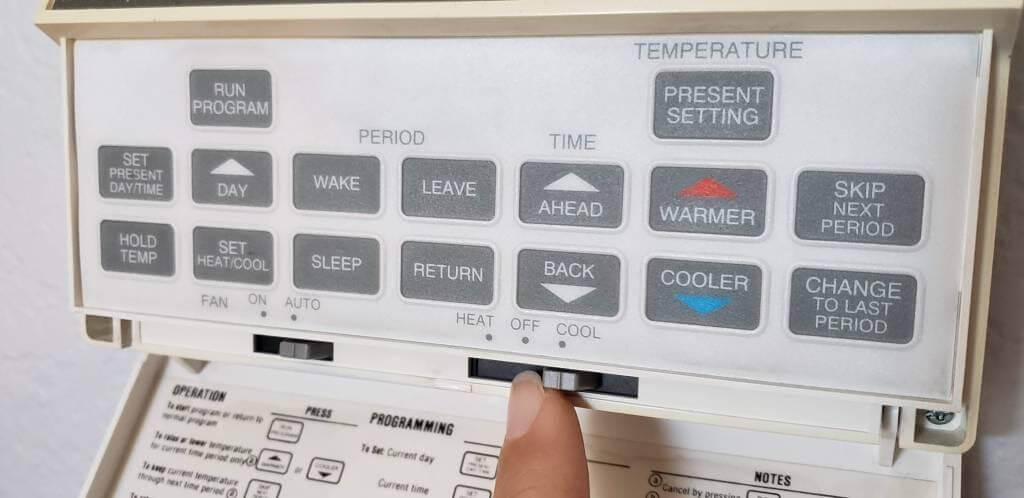 It's so easy, even a teenager can do it! The entire family will be breathing easier in no time! If you feel that your filters were exceptionally dirty, set a reminder in your calendar to change them out a bit sooner next time. Depending where you order your filter from, you can even arrange a subscription for your filters to arrive every 3 or 6 months, so that when they arrive, you know it's time to change them out.
Like this article? Share it with your friends! Have a question about saving money when it comes to your home or auto? Get in touch with YourInsuranceShopper today!