As Texas begins to slowly reopen, you might be pining for some time out of the house and into the wilderness. We're right there with you! If you haven't been to a Texas State Park since the reopening on April 20th, we've got some tips to make your outdoor adventure successful! With safety as a top priority, Texas Parks and Wildlife Department wants you to responsibly enjoy your time at the park.
Here are some things you should know before you pack up the family and go. As part of the continued reopening of Texas announced by Governor Abbott on April 27, masks and face coverings are now strongly encouraged in state parks, but not required. Also, state parks are now allowing day-use by families with more than 5 people. However, the five-person limit is still in place for groups that are not part of the same family or household, and social distancing standards and other health guidelines still apply. State parks are still open for day-use only and advance reservations are required. Overnight camping will resume at a later date to be determined.
Rule 1: Masks are for everyone and social distancing is essential at the parks.
Regardless of which state park you plan to visit in Texas, employees will be wearing face coverings and visitors are strongly recommended to do the same. All visitors are asked to maintain 6 feet of social distance from anyone not in your group while enjoying the park.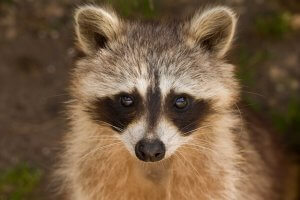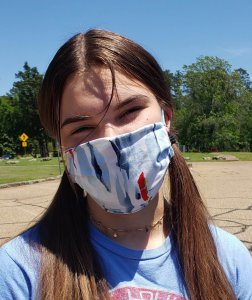 Rule 2: You MUST purchase a Day Pass in advance.
If you're thinking about just winging it, don't. You must purchase a day pass/make a reservation in advance of your visit, even if you already have an annual State Park Pass. If you have a State Park Pass, check here to learn how to link your account and make a day pass reservation: State Park Pass Account Link Info.
Visitor numbers are being limited, so waiting to hop on the reservation system Saturday morning for an afternoon visit may prove disappointing. Park reservations go quickly, especially on the weekends. So plan ahead and buy your day passes early. Day passes can be purchased online at: https://tpwd.texas.gov/state-parks/park-reservation-information/reservations.  Parks will not conduct any transactions on-site.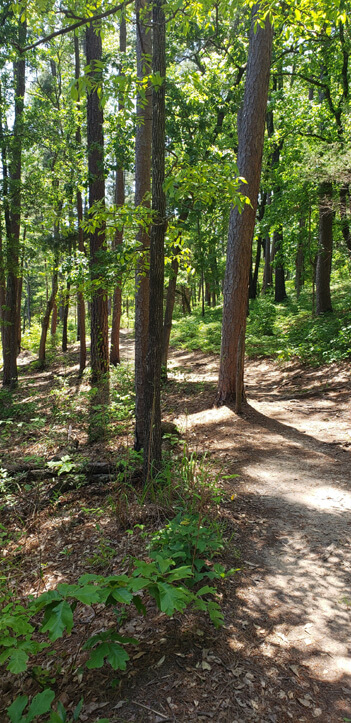 Rule 3: Stay close to home and check park location status often.
Parks are not open for camping yet, so you will want to stay closer to home. Now is the perfect time to discover a new park that's been right under your nose. We guarantee you'll find something to love at each and every one! Some Texas State Parks, TPWD offices, public recreation facilities and water access points remain closed at this time. Our advice is to visit Texas Parks and Wildlife Closures or Alphabetical State Park Status. You can also get updates by following: TPWDnews on Twitter and Facebook Texas Parks and Wildlife.

Rule 4: Stay flexible! Your visit will look a little different right now–and that's not a bad thing.
Here are 3 positives to visiting right now:
Get lost in the serenity and beauty of Texas State Parks! Minimum contact with other humans means you enjoy a tranquil experience in nature due to limits on day passes/reservations.

Dogs are still allowed on-leash at most parks! Taking a hike with nobody but the birds and creatures of the trail might be just what you both needed!

The restrooms will be cleaner than ever! The TPWD staff is cleaning and disinfecting restrooms frequently. They are also wiping down hard surfaces and other commonly touched items in both public and staff areas with a disinfectant with the goal of keeping you safe and healthy.
Despite the fact that all park headquarters, visitor centers, park stores and group sites (halls, campsites, etc.) are closed and all in-person events, equipment rentals and loans have been canceled, you can still have fun! Keep an eye out for when overnight camping and equipment rentals return! Until then, it's nice to know you can get out into nature once again in Texas State Parks.
Like this article? Share it with your friends! Have a question about saving money when it comes to your home or auto? Get in touch with us!