As Texas and other states across the country continue their reopening phases, people are trying new and different methods of travel and recreation in response to Covid-19. Bicycles have become a hot commodity as more people are using using them for recreation and getting around. Many sporting goods stores across the country are low or out of stock when it comes to bikes and helmets. For that matter most specialty bicycle shops are completely out of stock for bikes with price tags under $2000! Long distance modes of transportation have also changed course. Many RV dealerships are experiencing their best sales in years, or in some cases, in history! Due to concerns about air travel followed by contact with at-risk relatives, American's are looking for an alternate course of travel. Read on to discover how RVing will revolutionize your 2020 summer travel.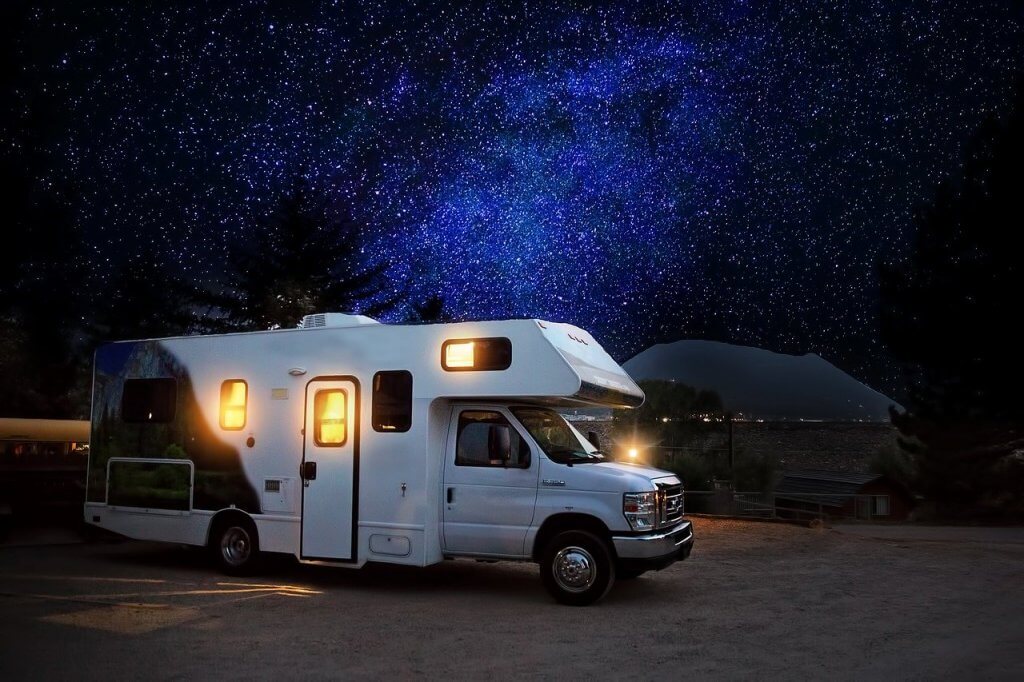 RVing, it's "the Covid way to fly"…
If you are considering renting or buying an RV to travel this summer, there are a number of factors to consider. Insurance is one of them, and we'll get to that in a moment. First, ask yourself, what are your short and long term goals in terms of a recreational vehicle? Is it a method of getting somewhere in a contained environment, or is the experience part of the goal? Your answer to that question will help guide you in terms of what type of vehicle best fits your needs, and in terms of renting versus buying.
Where would you prefer to stay? Some National Parks remained closed across the country (check closures here). Overnight camping has resumed at Texas State Parks, and many privately run RV Parks never did close. That said, you will definitely want to do your research if traveling outside of Texas. Where you choose to overnight, may depend on whether your goal is "getting there", or "enjoying the ride".
Getting There
Traveling in an RV can cost up to 60% less than conventional vacations. If your main concern is remaining self contained while getting to your destination, you can even choose to "dry camp" or "boondock" and skip the campground. Boondocking is a term used that means you have the ability to live in the RV for several days without hooking up to external utilities at a traditional campsite. Instead, boondockers choose to camp overnight in well-lit parking lots or other locations, with permission, of course.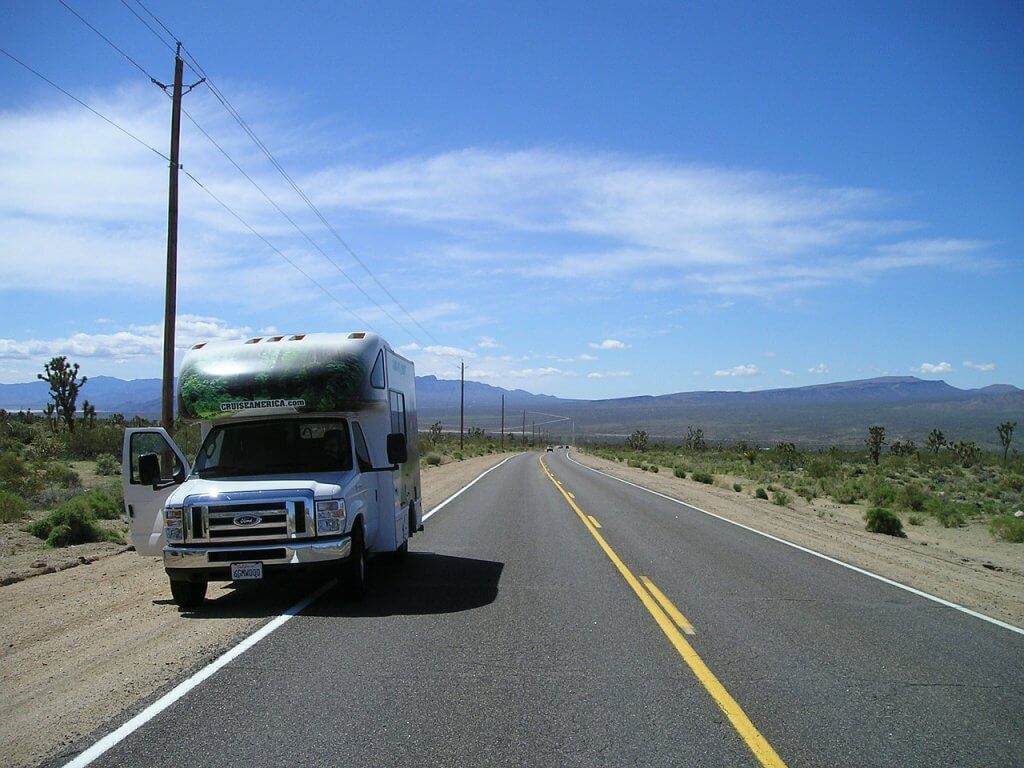 Boondocking can save you around $30 per night (the average overnight price of RV parking at a campground).  These overnight stays should be ONLY for one night, arriving in the evening and leaving early the next morning. Always ask permission to park overnight. Just call ahead to the establishment and make the request. If they say "no", which is their right, you will need to find another option. The generosity of businesses who allow boondocking is a wonderful, convenient, and money-saving privilege for many RVers, but sometimes that privilege is abused.
Once you've acquired permission to park overnight and are on-site, do not put out your awnings and lawn chairs, empty your gray water or leave trash in the parking lot. Also be sure to request the business' preferred area for an RV to park and don't stray from the suggestion. Depending on how far you are traveling, you will need to empty dirty water tanks, fill clean water tanks and stock up on necessities. Finding a dump station or staying at a campground every few days will keep a level of convenience to your trip. One of the easiest ways to make boondocking more plausible is to conserve water. Essentially, shutting the water off while you lather up can make a difference in how many nights you can boondock, so conserve what you can! Small adjustments can be made without sacrificing the comforts of home, even when boondocking.
Enjoying the Ride
Camping in comfort while enjoying the great outdoors is one of the main irreplaceable experiences of RVing. Spending many hours of uninterrupted quality time with family out on the open road is priceless. When you arrive at your destination, you should have come in contact with fewer individuals than an airline journey if you've made the effort to social distance during the trip.
Depending on your route, RVing can lead to more physical activity along the way if you decide to see some sights. If you're in a Travel Trailer, you will be able to park and hook up at your destination and still take your vehicle to see sights and replenish supplies. Some Class A and Class C recreational vehicles have tow-dollys to pull a smaller vehicle along with you. You'd be wise to make reservations ahead of time, but you can also make them along the way. Traveling in an RV or Travel Trailer gives the convenience of home while you travel, in a contained environment. Whether it's a beach today or a mountain tomorrow, the choice is yours when traveling by RV.
---
KNOW BEFORE YOU GO
When visiting state parks in Texas, employees will be wearing face coverings and visitors are strongly recommended to do the same. All visitors are asked to maintain 6 feet of social distance from those not in your group while enjoying the park. Wondering where to go in Texas?
If you're not camping overnight in a Texas State Park, but you still intend to visit, you must purchase a day pass and/or make a reservation. This needs to be done in advance of your visit, even if you already have an annual State Park Pass. If you have a State Park Pass, check here to learn how to link your account and make a day pass reservation. Parks will not conduct any transactions on-site, so buy your day passes here.
---
Insurance for Renters or Buyers
Renting
If you're planning to rent an RV, you will want to check into your insurance options. Typically the rental company will offer insurance with each unit at either an additional cost or included with the rental fee. Never assume, and always ask questions. Insurance can run anywhere from $3 to $40 per day. Prices vary depending on whether it is a Travel Trailer, 5th Wheel, Class A or Class C motor home.
Coverage will typically include comprehensive, collision, liability, uninsured/under-insured motorist, medical payments or PIP. As a rule, renters will need to provide proof of coverage to rent. You can also contact your insurance provider to find out if they will provide a rider for your rental dates for Class A and Class C motor homes. If you have insurance questions, contact your insurance shopper to find out your coverage limits.
Buying
When you've decided to officially add an RV to your "fleet" with a purchase, it's time to add insurance coverage. Whether you've decided on a pop-up pull-behind that you want to add liability coverage for, or your new ride is a Class A luxury vehicle with 340 horsepower motor and a larger price tag that needs full coverage, your insurance shopper can help find the right policy and coverage to protect your investment!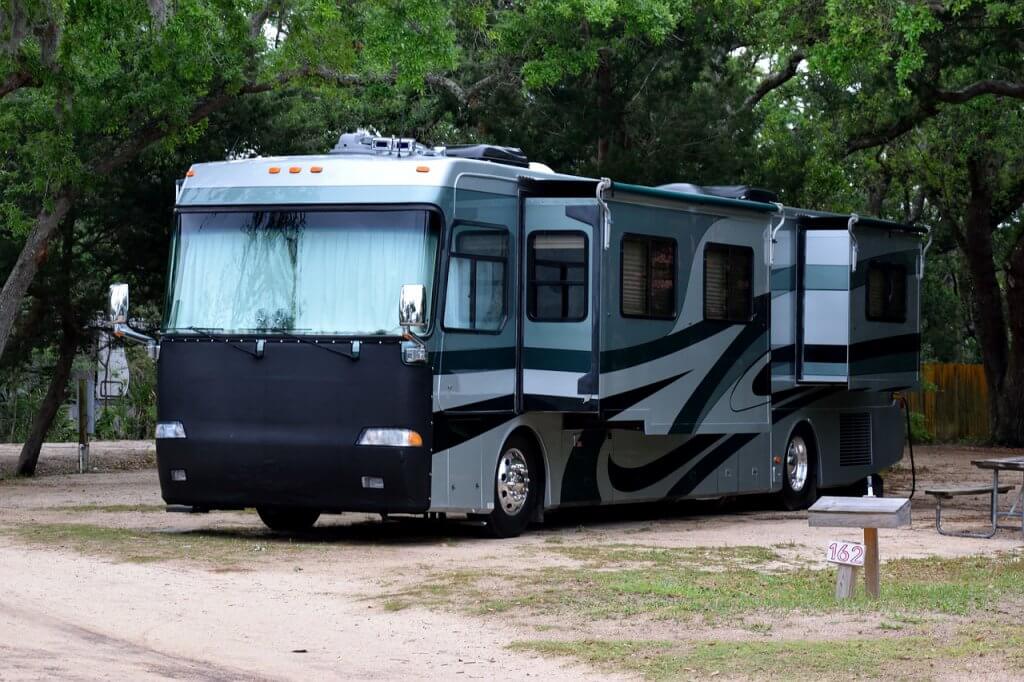 The Take Away
If RVing is in your future, you are sure to have an unforgettable experience. Remember to contact your insurance shopper to learn the best way to cover your rental or investment. There are a ton of resources for RV newbies. From RV campground social etiquette, to tips on how to empty your tanks without a mess or smell, check out this blogger's tips and tricks. When you're ready to hit the open road, be safe getting there and enjoy the ride!
Like this article? Share it with your friends! Have a question about saving money when it comes to your home or auto insurance? Get in touch with us!